Eagles acquire QB Gardner Minshew from Jacksonville in exchange for draft pick, per reports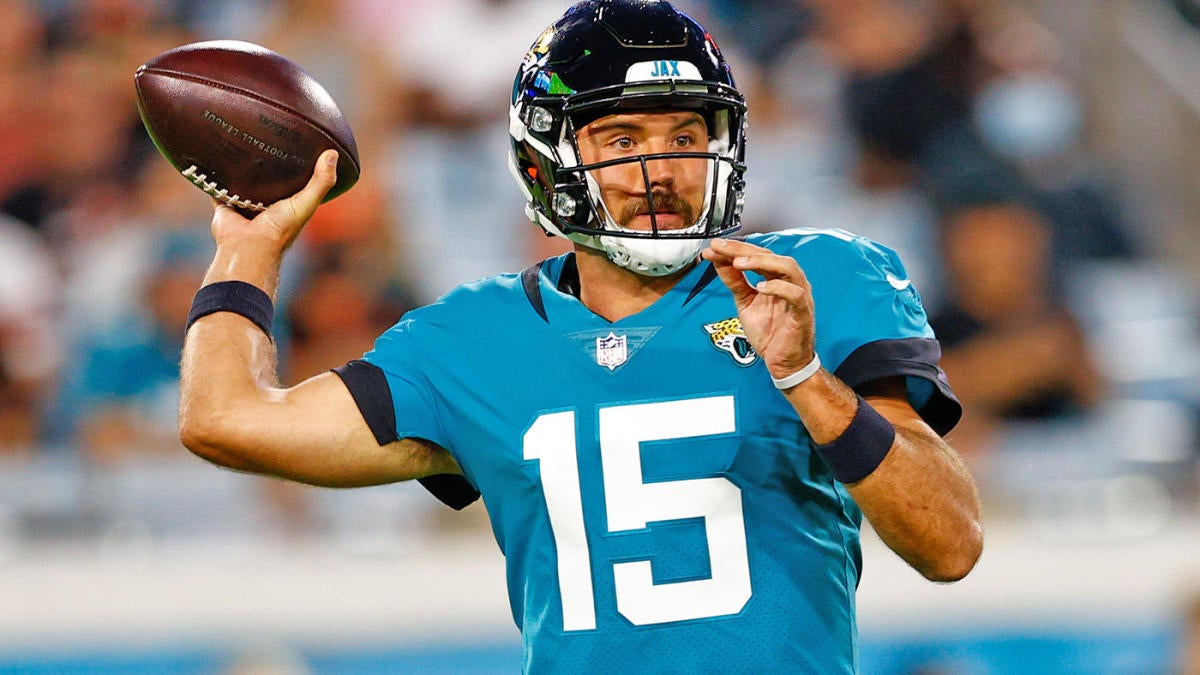 The Jacksonville Jaguars have agreed to trade quarterback Gardner Minshew to the Philadelphia Eagles in exchange for a conditional sixth-round draft pick, according to ESPN's Adam Schefter. The conditional draft choice can become a fifth-round pick in the event that Minshew plays at least 50% of the team's plays in at least three games this season.
Minshew, a fifth-round pick in the 2019 NFL Draft, played in 14 games as a rookie despite Jacksonville having signed veteran free agent Nick Foles. Entering his second campaign, the team traded Foles to Chicago, which led to Minshew being the unquestioned starter. He played in just nine games, however, while dealing with a thumb fracture and a ligament strain. The Jaguars finished 1-15 and secured the No. 1 overall selection in the 2021 NFL Draft. The consolation prize was Clemson quarterback Trevor Lawrence.
Despite coach Urban Meyer claiming an open competition between Minshew and Lawrence, it was widely assumed that a decision had already been made and that the rookie from Clemson would be the Week 1 starter. Meyer made the official announcement Wednesday.
In response to that news, Minshew was traded to Philadelphia, where he will join a depth chart that includes Jalen Hurts and Joe Flacco. Over the course of his two seasons, he has completed 62.9% of his passes for 5,530 yards, 37 touchdowns and 11 interceptions, in addition to being sacked 60 times. Minshew, 25, also rushed for 497 yards and one touchdown on 96 carries.
The assumption is that Hurts will be Philadelphia's starter in Week 1 against the Atlanta Falcons, but coach Nick Sirianni has not made a formal announcement.