2018 Masters predictions: One of these nine golfers will win at Augusta National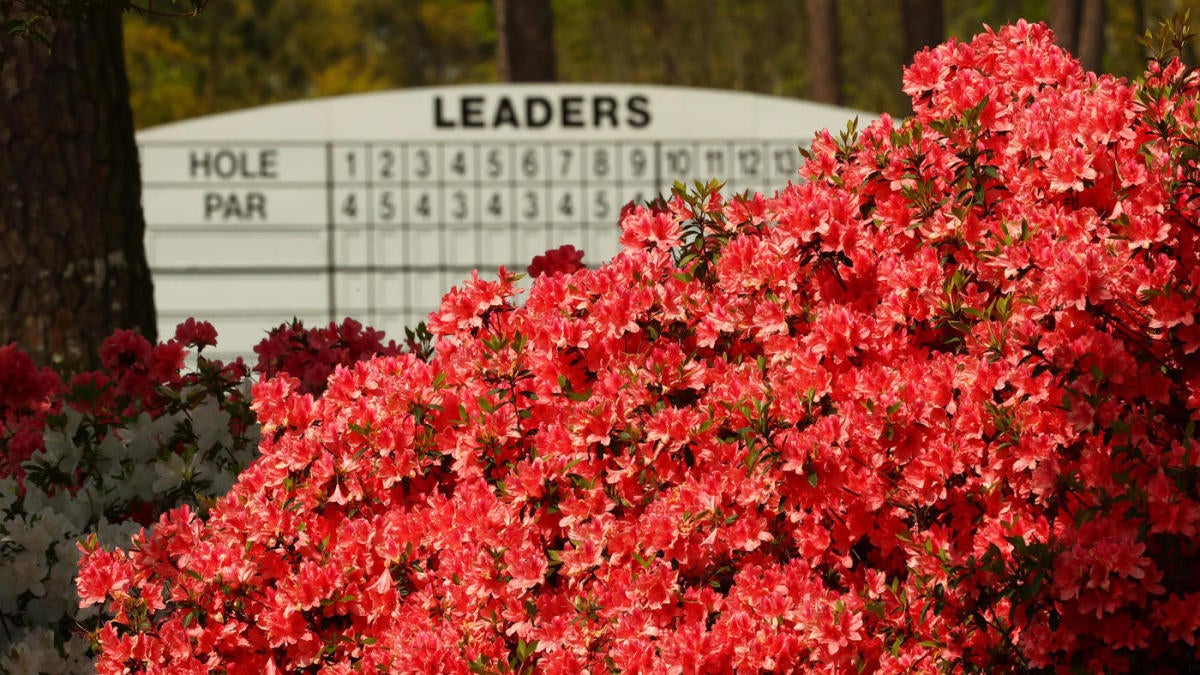 Earlier this week as I was ranking the entire 86-man field at the 2018 Masters, I started feeling bad for golfers ranked outside of the top 25. Is Golfer X really going to beat Dustin Johnson, Jordan Spieth, Justin Thomas, Phil Mickelson, Rickie Fowler, Tiger Woods and Rory McIlroy in the same week when most of those guys have had a ton of success at this course?
Is it easy or difficult to envision Kevin Kisner taking down all of those guys barring some bizarro world in which Kisner somehow gains 35 yards off the tee or has the greatest 72-hole putting performance of his life? It's difficult, right? Really, really difficult. Not that it can't or won't happen, but rarely have we seen this many world-class players streaking into the tournament with so much at stake.
So, I drew a line on my rankings and picked a group of nine participants I think will win this tournament. You can have the field, and I'll take my nine. They are in no particular order, and I've included at least a little bit of evidence to show why I think each golfer will contend at and potentially win the 82nd green jacket.
Visit SportsLine now to see who you can bank on to win the 2018 Masters and which long shots will make a run. Plus, we predict Tiger Woods' exact finish. All from the model that nailed three 2017 majors heading into the weekend.
1. Tiger Woods: Honestly — and this is going to sound insane — if you combine history with current form, Woods should probably be the favorite at this event. Recent history at the Masters is a different story — Tiger has only played once in the last four years– but his 13-of-18 top 10s here combined with the fact that he's finished in the top 12 in each of his last three PGA Tour events tell a tale that CBS network executives should be beaming about going into this week.
2. Phil Mickelson: Lefty is second (second!) on the PGA Tour in strokes gained through the first three months of 2018. Dustin Johnson is first. Only those two and Justin Thomas exceed two strokes gained per round so far this season. This man is 47 years old!
3. Justin Rose: He has been seven strokes better than the next-best golfer over the last five years (of those who have made every cut at Augusta). He hasn't finished outside the top 15 in the last four years. The top 15! He'll be an extremely trendy pick to win this week, which is why you should probably fade him, but the results are evident to back it up.
4. Rickie Fowler: I think I might just be listing him because I picked him to start 2018. I certainly don't feel great about it! Here's what I go back to with him, though. Last year, when he was really laboring with his swing, he played in the penultimate pairing with Jordan Spieth on Sunday. This year, Fowler is 12th in strokes gained on approach shots. Granted, he's 127th in putting, but putting can flip in an instant (you watched Rory McIlroy at the Arnold Palmer Invitational, yes?).
5. Dustin Johnson: I actually wanted to leave him off of this list because of his current form, but I can't do that to the No. 1 player in the world and somebody who has finished in the top 10 in his last two appearances here.
6. Bubba Watson: Bubba, who has won twice this year, also had terrific form going into his 2012 and 2014 wins at Augusta. So his streakiness is not just a fun talking point. Also, if you want the deepest and craziest statistical dive, here you go.
7. Justin Thomas: He's built for it — built to win Augusta. Last year, he opened 73-76 and somehow still finished inside the top 25. A good start will be massive for him, which is evidenced by his scoring average in Round 1 of his wins being a startling 66.5.
8. Jordan Spieth: His average score over the last five years — which includes four made cuts — is 281.5. That's almost two strokes better than his next closest competitor (Paul Casey) with a minimum of three cuts made. His average single-round score at Augusta of 70.4 is currently a stroke better than the all-time best for players with at least 25 rounds (Spieth currently has just 16). In short, Spieth is magic at Augusta National, and the data backs that up.
9. Rory McIlroy: In the last five years, only Rose has a better average finish of the golfers who have made the cut. McIlroy's average finish is 10.8, and he has been nine strokes better than anyone not named Rose. His 276 in 2015 would have won or gotten to a playoff in 70 of the 81 Masters, and he has the fourth-best scoring average of anyone who has ever played this course more than 25 times. The key for McIlroy will be Thursday and Friday scoring. In 18 Thursday and Friday rounds at Augusta, he's only broken 70 three times — and two of those came in 2011.